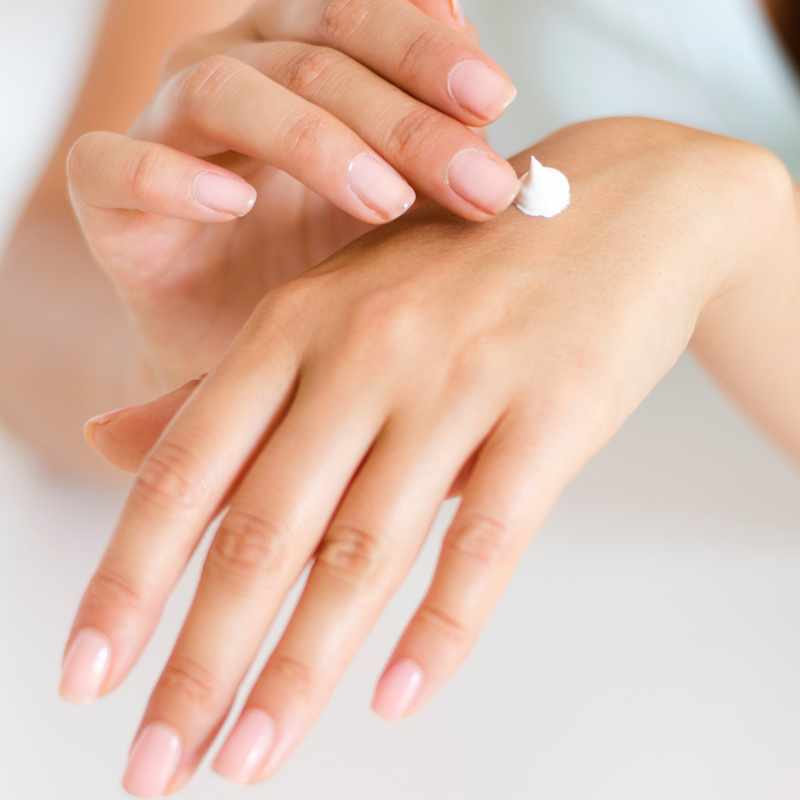 Zabiegi na dłonie
Dłonie są bardzo ważnym elementem urody, dlatego też powinny być piękne, tym samym starannie wypielęgnowane.
Delikatna, aksamitna skóra oraz kształtne,zdrowe paznokcie są ozdobą każdej kobiety,częścią jej urody i kobiecości.
Delikatna jedwabista w dotyku skóra dłoni, dobrze utrzymane, gładkie, różowe paznokcie są czymś do czego powinna dążyć każda współczesna kobieta,bez względu na wiek, status i zawód. Zdrowe paznokcie powinny być elastyczne, gładkie, z połyskiem, mieć naturalny kształt i bladoróżowy kolor.
Mogą być pomalowane na rożne kolory w zależności od gustu, mody i kompozycji, ale zawsze, obowiązkowo powinny być zadbane. Warto uświadomić sobie, że właściwa opieka i odpowiednio wykonane zabiegi przywrócą paznokciom ładny wygląd.
OFERUJEMY:
– Manicure podstawowy / biologiczny
– Manicure z lakierowaniem paznokci
– Manicure hybrydowy
– Bezpieczny naturalny Manicure Kamyczkowy
Polki zawsze dbały o swoje dłonie, teraz Naturalny Manicure Kamyczkowy tylko im to ułatwi.
Narzędzia wykorzystywane w tej innowacyjnej metodzie to naturalny kamień kwarcowy i włókno bawełniane,jako podstawowe materiały do pracy.
Już po trzykrotnym poddaniu się takiej pielęgnacji w odstępie dwóch tygodni,paznokcie i okalające je skórki zachowują swój naturalny estetyczny kształt. Zdrowe paznokcie rosną a skórki odrastają bardzo wolno. Największym atutem tej metody, podkreślanym przez lekarzy jest jej bezpieczeństwo.
Po wykonaniu manicure kamyczkowego zachowana jest ciągłość skóry wokół płytki paznokcia. Niebezpieczeństwo zakażenia podczas takiego zabiegu zostaje zminimalizowane praktycznie do zera.